NEWS FLASH
REGISTRATION 2023-2024 School Year – Tuesday 12th  September, 2023

First Day of Classes 2023-2024 School Year – Tuesday 19th September 2023

View Upcoming Events / Schedules
Register Now for Classes 2023 – 2024

New Weekly Class Schedule, Please Review under Schedule
Be Safe & Wash Your Hands Regularly
Young Dragons Taekwondo is an affiliated sports group with the City of Brampton operating out of Terry Miller Recreational Centres.
Young Dragons Taekwondo classes are both fun and challenging.
Students improve their physical fitness, mental focus and character development. Programs are designed to meet individual needs and interests based on age and fitness level.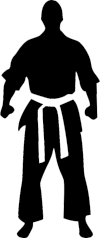 Join us for a Free Trial Class!
                                        You don't have to call, Just attend any of our regular scheduled class for your FREE TRIAL.
                                                            Please wear comfortable/gym clothing and bring your water bottle.